Learn To Ski On The Grand Mesa!
We offer clinics and private lessons in classic and skate styles of skiing. If you are renting equipment, please be sure you are outfitted with the appropriate type of skis/boots/poles. (See our gear page for more tips.) The skills you learn in cross-country skiing are interchangeable between each style. Learning both techniques of skiing will give you the ability to enjoy a wide range of snow conditions and trails.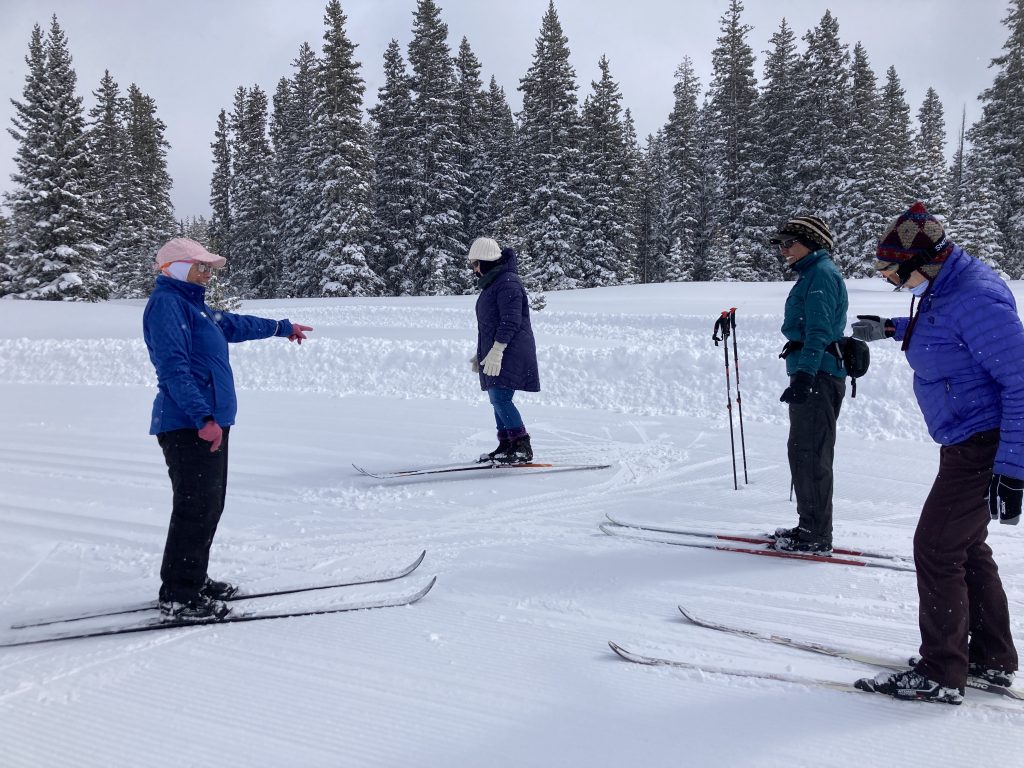 Our experienced ski instructors will tailor a 90-minute lesson to your goals and abilities with a focus on personalized, one-on-one instruction. Bring along one or two friends or family members to share the fun and get a discount for each additional participant.
Our clinics are designed to create a positive learning environment and tailored to the skills and needs of individual participants. Our instructors do their best to group participants according to ability and ensure that everyone gets the attention they need. Check our calendar for clinic dates and times. Preregistration required. Read our cancellation policy here.