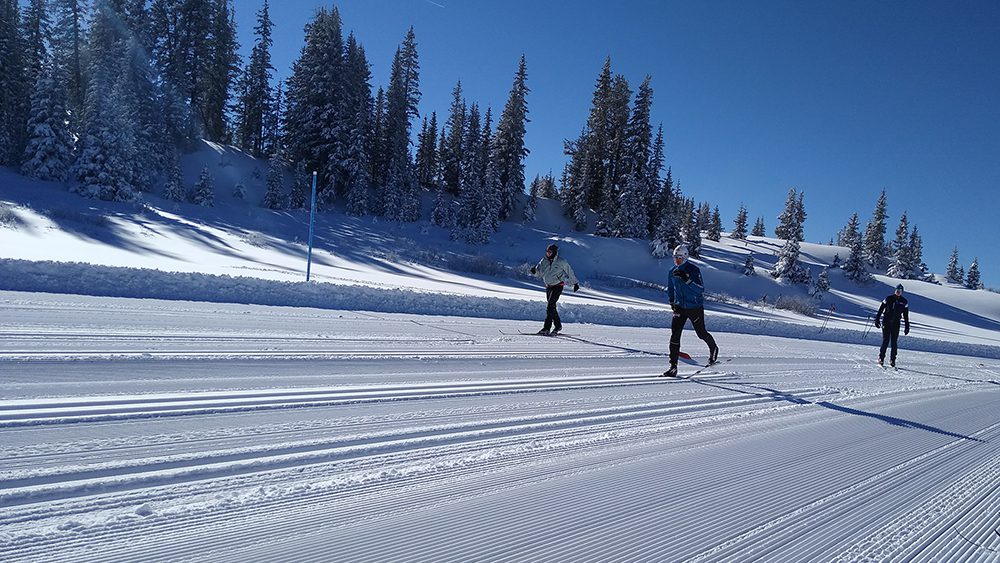 Grand Mesa Nordic Masters Program
When: Wednesdays in January and February
Dates: January 4, 11, 18, 25.
February 1, 8, 15, 22
Place: Skyway
Time: 11 am to 1 pm
SCHEDULE:
January 4: classic skiing. Bring classic skis and appropriate kick wax.
There is no fee for this program, only a suggested donation of $50/four sessions. Make your donation here.
Designed for proficient skiers age 30 and up, this program provides an opportunity for socializing and technical advancement. We welcome anyone that has an interest in advancing their skiing ability. For skiers proficient in diagonal, kick-double-pole, and double-poling classic technique and V1, V2, and V2-alternate skating techniques.
Practice Nordic skills by using specific drills for both classic and skating. Learn to use the terrain to our advantage.
Come join us to improve balance, coordination, body awareness, and overall skiing performance and efficiency. Learn to ski more efficiently and ski longer and have fun while doing it!
Questions? Contact Tim Carter carterphoto360@gmail.com